Chicago's annual pride parade brings together large crowds of people, with record breaking attendance in 2013-2014.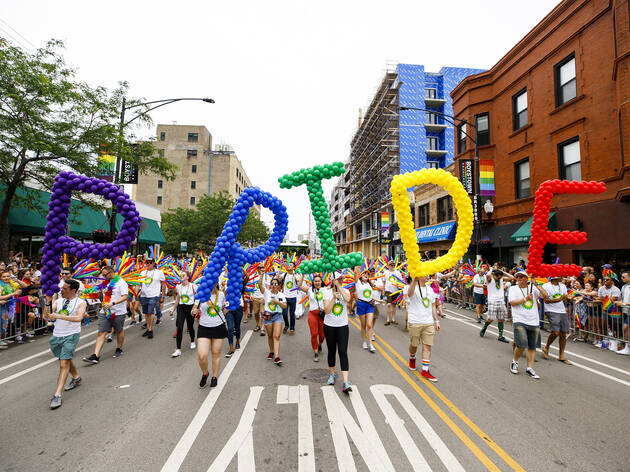 Photo Credit: TimeOut Chicago, Grace DuVal
Occurring typically the last weekend of June, or otherwise known as, Pride month, the Chicago Pride Parade is an event not to be missed. The pride parade is a time of celebration and acceptance of the LGBTQ+ community as they gather in celebration of their sexuality and embracing who they are. While not all attendees identify as LGBTQ+, parade goers are oftentimes there as allies to the LGBTQ+ community and are there to celebrate alongside them.
With parade floats, music, and an overall memorable time, the Chicago Pride Parade is an event in the summer that brings together people from all walks of life to celebrate the LGBTQ+ community and its members.
Chicago's Pride Parade is a parade that has grown dramatically over time and will continue to grow in the foreseeable future. With estimated attendance rates from 1985 to 2014, attendance has grown from an estimated 35,000 attendees to an astounding 1 Million estimated attendees. As time progresses, crowd numbers grow as each year's Pride celebration festivities come to a close. Below is a chart illustrating the increase of crowd attendees over time:
Estimated Chicago Pride Parade attendance rates ranging from 1985 to 2014.
This years Pride Parade in Chicago is to be held on Sunday, June 28th, 2020. Alongside other amazing events, the month of June, Pride month, is a time to embrace people for who they are and celebrate with them.
For more information about the Chicago Pride Parade and related events, Contact TimeOut Chicago and North Halsted Pride.